The complete experience in one package
With the complete MyRoute-app package, you are well equiped for the future. Experience premium navigation on your phone in combination with the number one online route planner for web and app.
Press on a screenshot to enlarge it

Do you want a navigation app that allows you to drive extremely accurate self-made routes, that looks beautiful and is easy to operate? A good alternative to expensive GPS devices and useful as a backup GPS. MyRoute-app Navigation is your choice!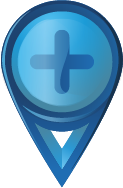 One platform. All devices. That was the starting point when developing MyRoute-app. No hassle with several separate apps to track your route. No unwanted posts on your social media and no user-unfriendly interface. MyRoute-app adds an app in your routes instead of routes in an app!

Specially designed for mobile phones

Easy to learn system

Route editor

Create and manage routes

Active user community

Frequent updates with new features

A-B navigation

Route navigation

Speeding notifications

Traffic alerts

Easy to learn system

Advanced route editor

Create and manage routes

Roundtours and winding routes included

Create your own travel blog

Active user community

Export routes automatically to a GPS

Frequent updates with new features