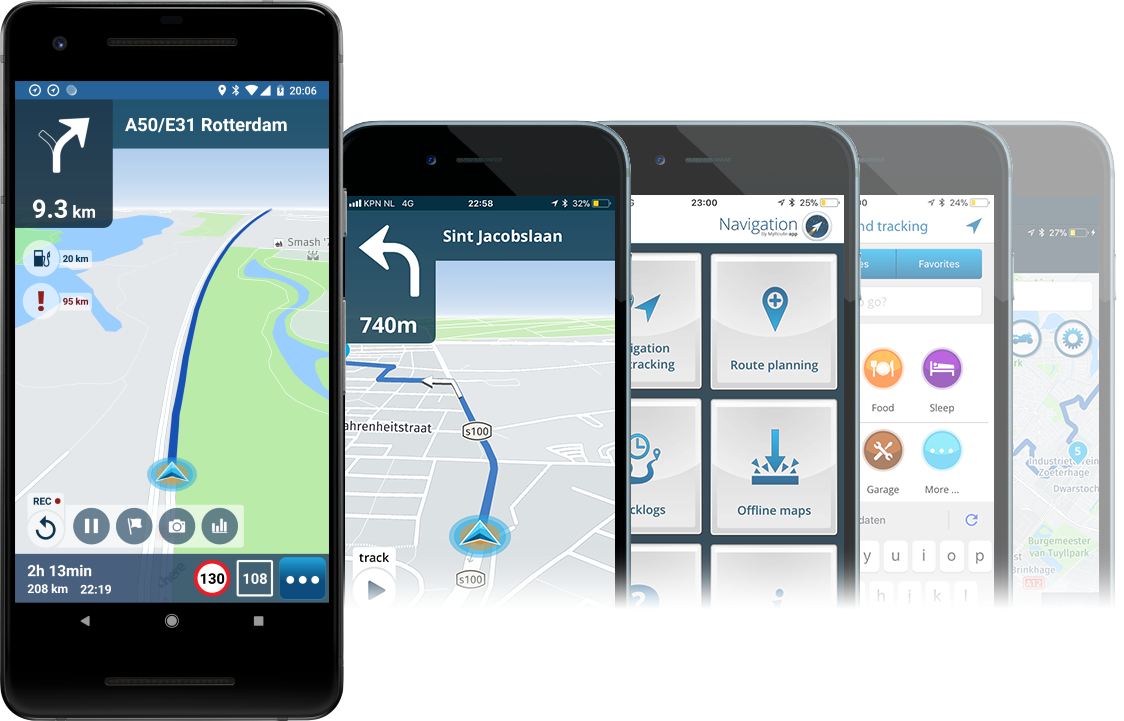 Keep up with the times with MRA Navigation
Do you want a navigation app that allows you to drive extremely accurate self-made routes, that looks beautiful and is easy to operate? A good alternative to expensive GPS devices and useful as a backup GPS. MRA Navigation is your choice!
Press on a screenshot to enlarge it

Specially designed for mobile phones

Easy to learn system

Route editor

Create and manage routes

Active user community

Frequent updates with new features

A-B navigation

Route navigation

Speeding notifications

Traffic alerts
*Note: the gift voucher is only redeemable if the recipient does not have an active paid subscription.