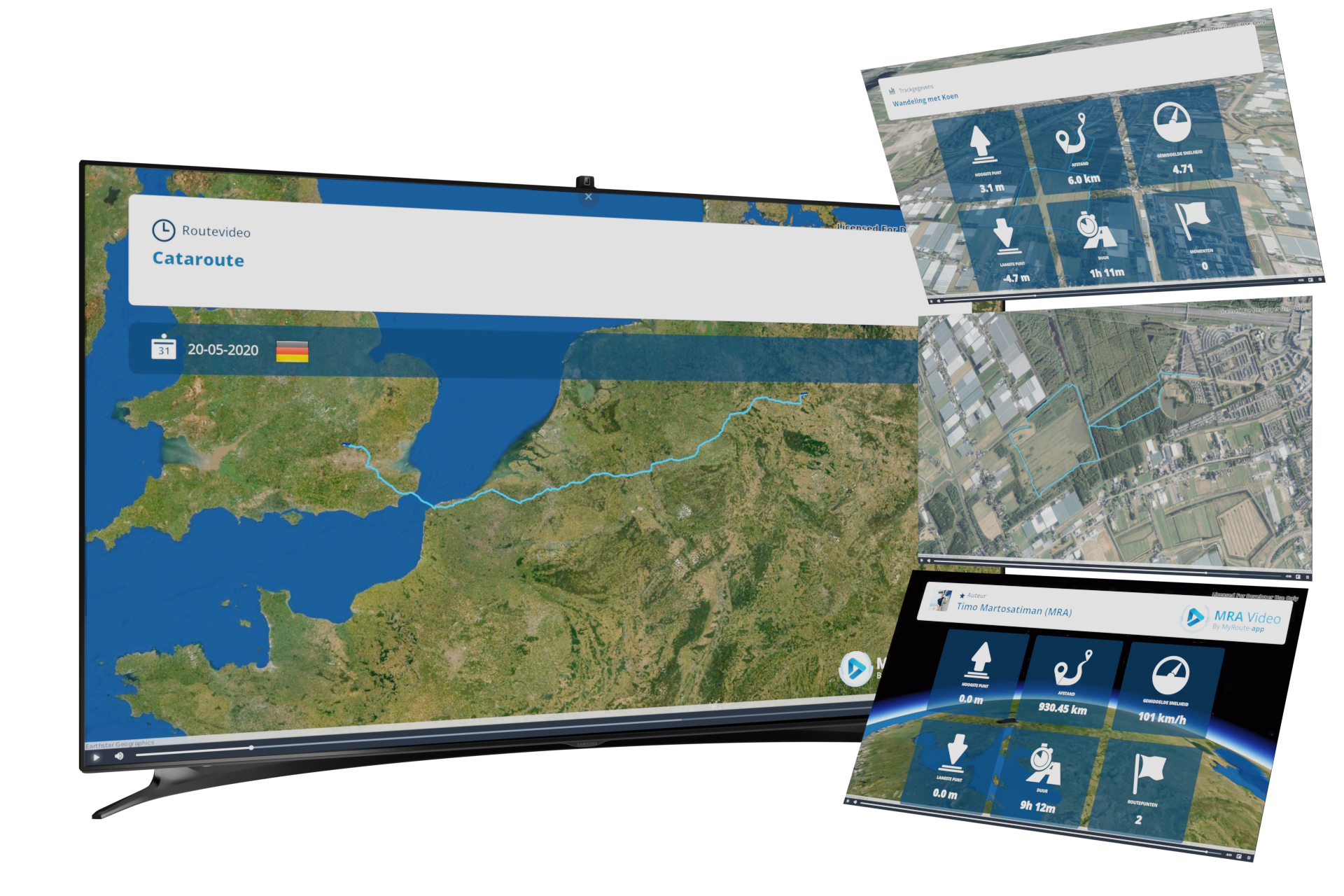 Create an incredible video of your journey
It is very nice to be able to look back on your beautiful journey. With MRA Video this becomes very easy. With just a push of a button a video is made of your planned route or recorded ride (track log). You can then share your 3D travel video with the world!

3D video with realistic environment

Unlimited number of videos

Works perfectly with MRA Route planner and MRA Navigation

Make videos of routes or track logs
*Note: the gift voucher is only redeemable if the recipient does not have an active paid subscription.